news details

Selection and Positioning of Agricultural Products for Greenhouse Construction
The construction of greenhouses is used to produce high-quality, high-yield, off-season and other agricultural products with high economic value. Therefore, under the conditions of market economy development, market demand is a process that requires investigation and research. There is no doubt about this. It must be investigated in advance.
Choice of agricultural products
First, you can look for market demand, determine the needs and needs of local consumers and various businesses, and can also be crop varieties that are needed by domestic and international markets. If you are investigating products to supply the local market, you need to consider the eating habits of most local markets. The agricultural products to be planted are further determined.
The positioning of the greenhouse
The market is changeable, and relatively speaking, greenhouses are a kind of investment in fixed assets, so greenhouses are relatively stable. The purpose of building greenhouses also needs to be re-determined. The economic benefits of underdeveloped countries do not seem to be very satisfactory, and a certain comprehensive application is needed to produce greater benefits. For demonstration greenhouses, high-tech, high input, and high output are the characteristics of this type of greenhouse. While considering the many benefits, especially the first consideration to have significant economic benefits, at least it can play a role as a model greenhouse in the local area, otherwise, it will not be very successful.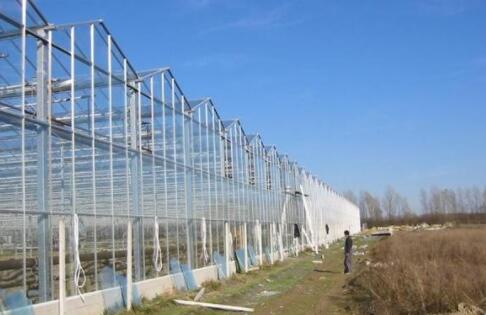 As a facility for energy-saving cultivation, new construction greenhouses are widely used in various regions. Based on practical applications and the needs of the broad masses of people in the market, generations of solar greenhouses with the same structure have been developed in suitable areas. The introduction of greenhouses has also allowed people to eat a lot of vegetables that are out of season, meeting people's needs. When constructing a greenhouse, we must grasp the above points and do a good study, not only to ensure the quantity but also the quality, so as to achieve the effect of getting twice the result with half the effort.