news details

The production of agricultural products in glass greenhouses in the Netherlands has increased signif
The production of agricultural products in glass greenhouses in the Netherlands has increased significantly
Under optimal growth conditions, the yield of lettuce per acre in the glass greenhouse can reach 10 acres outdoors, and the use of chemical products is also greatly reduced. The Netherlands has become a world leader in agricultural innovation by using new and modern technological knowledge, and by value, it is the world's second largest food exporter, second only to the United States. The answer to why Dutch agriculture is so powerful is "precision farming", which means precise management of crop cultivation, providing detailed information about soil chemistry, moisture, nutrients and growth.
Since 2000, Dutch farmers' water dependence on key crops has reduced greenhouse gases by as much as 90% and almost completely eliminated the use of chemical pesticides on plants. In terms of poultry production, since 2009, local producers have reduced the use of antibiotics by 60%. More than half of the country's land is used for agriculture and horticulture, as well as extraordinary greenhouse buildings, some of which cover 175 acres and are equipped with artificial indoor lighting. Since 80% of the arable land is located under the glass of the greenhouse, the crops in these climate-controlled farms can grow around the clock, and can grow in all kinds of weather.
The cooperation between scholars and entrepreneurs is the main driving force of modern agricultural innovation in the Netherlands. These amazing numbers are inseparable from the support of Wageningen University and Research Center (WUR) in the Netherlands, which is considered the world's top agricultural research institution and is located 50 miles southeast of Amsterdam. Ernst van den Ende, managing director of the WUR Plant Science Group, pointed out the importance of sustainable agriculture, because "the earth must produce more food in the next 40 years than the harvest of all farmers in the past 8000 years in history."
Innovative Dutch greenhouse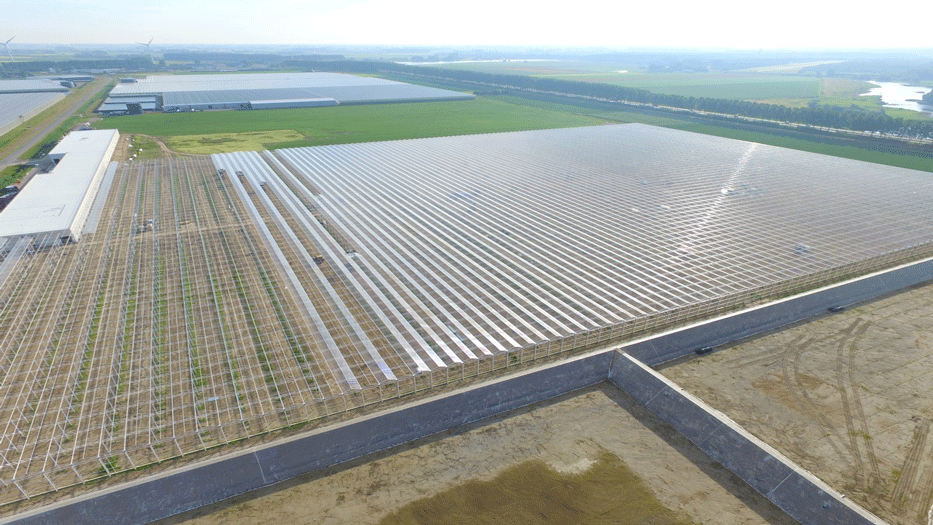 Project Name: Grootscholten F4
Project Address: Netherlands
Project Area: 14.4ha
Glass Type: YUHUA 20 haze diffuse with 2*AR glass
Questions and answers about Dutch glass greenhouse agriculture:
What is a Dutch greenhouse?
What country has the most greenhouses?
Why the Netherlands is the world's agriculture leader?
How many greenhouses are in the Netherlands?
What glass is best for a greenhouse?
What country has the most greenhouses?
How do you fix the glass in a greenhouse?