Diffuse Glass 50 Haze (2 sides AR optional)
Our medium haze diffuse glass is aimed to maximum the efficiency of sunlight by balancing the light transmittance and light scattering well.
The pattern on the glass surface could scatter the sunlight to cover the greenhouse more evenly, meanwhile it helps to prevent the high temperature on top of crop from burning, wilting.
Besides, two sides AR Etching treatment is optional to get higher light transmittance at 97.5% and above.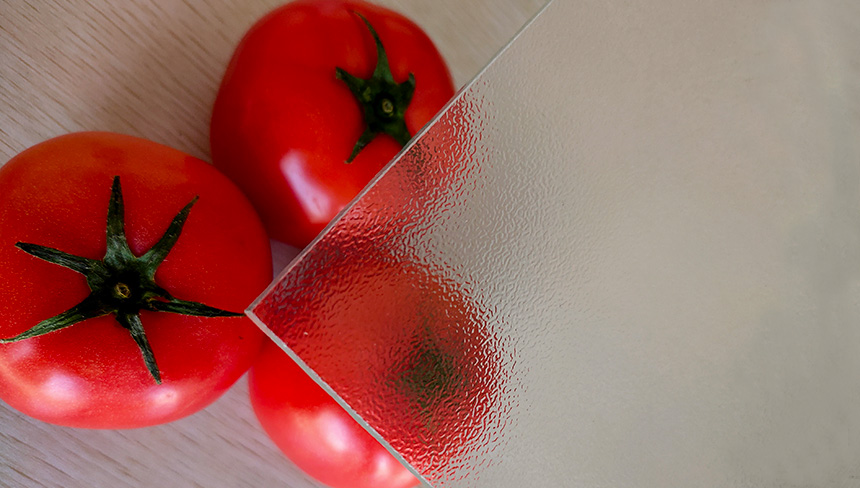 Diffuse Glass 50 Haze (2 sides AR optional)
Our medium haze diffuse glass is aimed to maximum the efficiency of sunlight by balancing the light transmittance and light scattering well. The pattern on the glass surface could scatter the sunlight to cover the greenhouse more evenly, meanwhile it helps to prevent the high temperature o