news details

Yuhua Diffuse glass manufacturers | Yuhua Greenhouse Glass
Currently, greenhouse covering materials mainly include glass, polycarbonate sheets, and plastic films. Among them, glass is currently recognized as a covering material with high light transmittance, while the special glass for Yuhua greenhouse that Yuhua has put on the market is a kind of high light transmission and high scattering glass.
Yuhua greenhouse special glass has several names in the market, such as anti-reflection glass, AR glass, diffuse reflection glass, diffuse glass, and shadowless glass, which are also called high light transmission and high scattering glass. The special glass for Yuhua greenhouse mainly uses sunarc anti-reflection technology imported from Denmark.
Principle of anti-reflection technology:
A layer of 100nm thick porous silica structure is formed on the glass surface by etching technology, thereby changing the optical properties of the glass surface, reducing the solar reflectance of the glass surface and increasing the glass transmittance. This surface structure is not a coating of foreign substances, but a glass body, and the structure of the anti-reflection layer is very stable. Therefore, it has the stability and superiority that other anti-reflection technologies cannot match.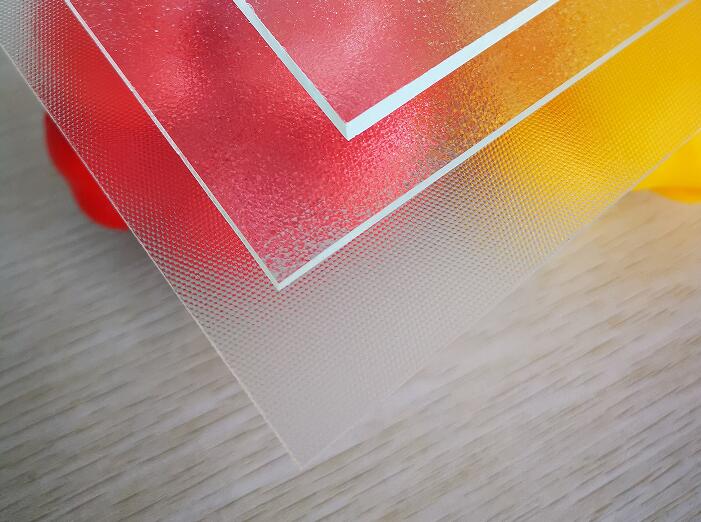 Through a series of solution etching, a layer of 100 nm thick and a refractive index of 1.25 is formed on the surface of the glass, so that the reflectance of one side of the glass can be reduced by 3%, which can increase the light transmission even more!
Principle of High Diffused Glass:
Scattering glass is a special flower design on the surface of the glass, which can convert sunlight into scattered light into the greenhouse to the greatest extent, improve the photosynthesis of crops, and increase the production capacity of crops.