news details

Construction process of intelligent glass greenhouse
Glass greenhouse is suitable for various regions and climatic conditions. It is a greenhouse with glass as daylighting material. Among the cultivation facilities, glass greenhouse is one of the forms with the longest service life. It has been widely used in facility agricultural planting, seedling breeding, tourism exhibition and so on. How to build an intelligent glass greenhouse from scratch?
design phase
The construction of glass greenhouse is jointly completed by designers and users. Before design, the construction site and geological survey shall be carefully analyzed, and the basic parameters of the building, snow load, wind load, rainfall and geological conditions shall also be understood.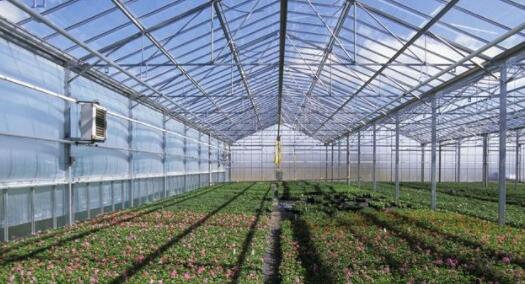 Greenhouse civil construction stage
The intelligent glass greenhouse is a light steel structure, which is assembled on site, so it also needs the construction of civil foundation. Site leveling, independent foundation construction, ring beam construction, retaining wall construction and water curtain reservoir construction are all civil foundation construction
Construction of greenhouse
When the foundation is solidified, it is the installation of the greenhouse. The installation of greenhouse is divided into the installation of main framework, covering materials and system, as well as the installation and commissioning of power distribution. The construction management team needs to communicate with the owner on details and carry out greenhouse installation works at the same time.
Installation of indoor planting system
The greenhouse room is built according to different purposes of the enterprise. For example, soilless cultivation management greenhouses will use different planting racks, planting grooves, matrix bags, etc., and nursery greenhouses will need to manually move the seedbed and automatic sprinkler, etc. Compared with the traditional steel structure, the intelligent glass greenhouse has the advantages of short construction cycle, light structure and wide application range. The above is the construction process of glass greenhouse.