Diffuse Glass 5 Haze (2 sides AR optional)
Our low haze diffuse glass could maximize both perpendicular and hemispherical LT, ensuring enough light passing especially for those high light crops growing in the area with limited sunlight conditions.
The pattern on the glass surface could scatter the sunlight to cover the greenhouse more evenly. This light distribution could improve the photosynthesis of middle and lower leaves to increase yield.
Besides, two sides AR Etching treatment is optional to get higher light transmittance at 97.5% and above.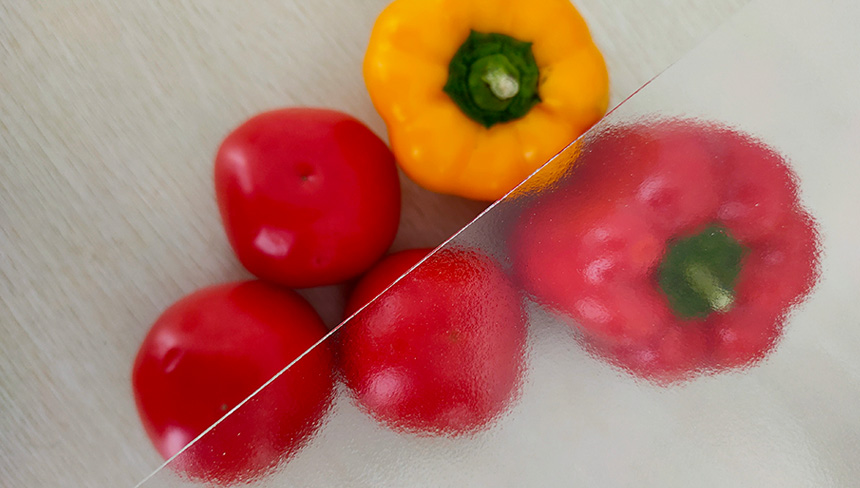 Diffuse Glass 5 Haze (2 sides AR optional)
Thickness:3.2mm,4mmPattern:Nashiji-Matt,Prismatic-Matt, Matt-MattApplication:Solar photovoltaic panelSolar Photovoltaic GlassIntroduction:Solar photovoltaic glass is used for the packaging or cover of solar photovoltaic and solar thermal components. The special roller is used