news details

Precautions for daily maintenance of agricultural glass greenhouse
Agricultural glass greenhouse is the best greenhouse in the greenhouse industry. It is very advanced in terms of appearance, thermal insulation, practicability and energy consumption. Glass greenhouses are mainly used in sightseeing agriculture, leisure agriculture, ecological agricultural parks, nursery greenhouses, flower markets, etc.

1. Greenhouse managers first pay attention to the main structure of the glass greenhouse to see whether the galvanized steel column of the greenhouse has been damaged and the galvanized layer has been removed. If it is damaged, it shall be repaired in time to reduce rust.
2. In case of rain, check whether there is water leakage around and on the top of the glass greenhouse in time. If it happens, mark it. Timely repair the problem of rain leakage after sunny days.
3. Before summer comes, timely check and repair the condition of the top external shading net to see if it is damaged.
4. Check the top window and insect net. Mainly check whether the window opening switch is smooth and sealed, and whether the insect prevention net has loopholes.
5. Check the operation of the cooling system. The main detection direction is whether the wet curtain is blocked, dredge it in time to ensure the normal water flow, so as to achieve the purpose of cooling.
6. The strong current control cabinet of greenhouse shall be tested irregularly. Check whether the leakage protector works normally and whether all control switches work normally.
7. The irrigation equipment in the greenhouse shall be shut down for maintenance regularly to ensure the normal operation of the irrigation system.
8. For the planting seedbed, it shall be tested irregularly. Ensure that it can be easily moved at any time.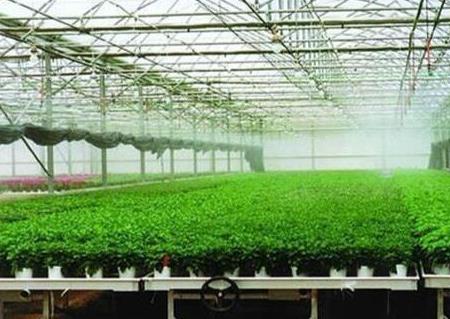 9. When winter comes, repair and maintain the internal insulation and heating end of the greenhouse, heating pipeline and heat source to ensure normal operation.
The more high-grade glass greenhouses need to be maintained, in order to ensure the normal production of greenhouses. More professional personnel are needed for maintenance to reduce unnecessary events in greenhouse operation and affect production. Greenhouse planting is not just planting work, but also greenhouse maintenance work.